Okay, I have to admit it. On my list of things that I want to be able to do is making those square breakfast potatoes from scratch. And I don't seem to be able to make them, or rather the kind that I really want to make.
What I want to do is make the ones with really nice roasted or fried potatoes, that are crunchy on the outside. That have onions in them. Maybe a little pepper, but that's not really important. I just want to be able to make the best potatoes for this. Even this picture the potatoes don't seem right. They don't seem roasted or fried enough. I want to be able to layer two sunny side up eggs on top[ and I want people to eat them all.
Instead, I make potato pancakes, hashed browns, even the ones from the packet. But I want to be able to easily make a frying pan full of breakfast potatoes. Anyone have a fool proof recipe? The last recipe I had seemed great and yet I failed by over roasting.... I had to boil the potatoes ahead of time, toss them with salt first, to make rough edges. They crisped lovely... and then over crisped.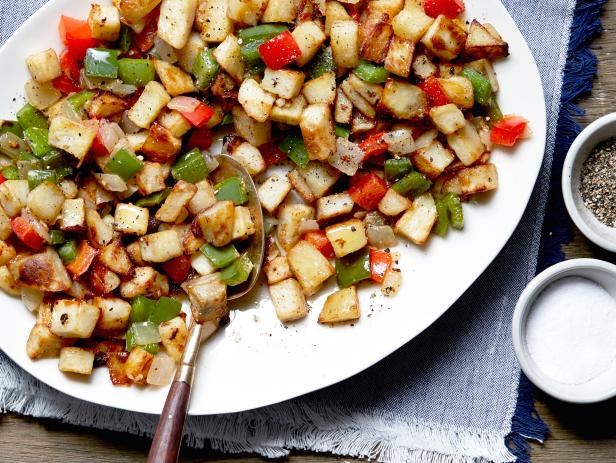 __________________

Permission to quote in whole or in part, other than usage on this forum, is entirely forbidden.